Practice Tour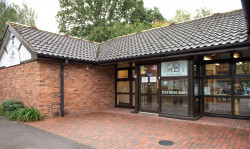 Practice Tour Information

Welcome to the practice tour page. Here we would like to introduce you to the services we offer.
---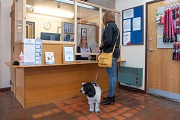 Reception
Here you will meet the reception team who will be pleased to book appointments, deal with repeat prescriptions or help with purchases.
---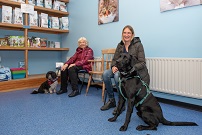 Waiting Room
We have a large and airy waiting room. We offer 15 minute consultations, which means that we endeavour most of the time to have only one client waiting. This means that most of the time, your pet will wait in a quiet, relaxed atmosphere. We have a special shelf for pet carriers so cats and other small pets can be away from any other pets.
---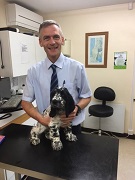 Consulting Room
Here you will see Patrick Bullen, the practice principal, or our part time vet, Tom Gray. Because we offer 15 minute appointments, you will have plenty of time for an in depth discussion of the problem/s, complete physical examination and further subsequent discussion, if necessary.
---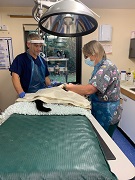 Operating Theatre
Using the latest gold standard anaesthetic protocols together with pulse oximetry and capnography to ensure safety.
---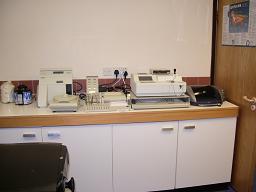 In House Laboratory
For full analysis of blood, urine and skin samples for a speedy yet accurate diagnosis.
---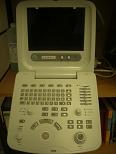 In House Ultrasound
This allows imaging of the body to help diagnosis.
---

Merchandising
We offer an extensive range of food for your pets, both life stage and veterinary exclusive. We also stock rabbit and guinea pig food which does not allow selective feeding - for optimum health